Sep 24-29, 2021
Nizhny Novgorod, Russia
International Final Countdown
GMC Final
—
All news
— Nizhny Novgorod will host the national and world finals of the Global Management Challenge championship in strategy and business management
Nizhny Novgorod will host the national and world finals of the Global Management Challenge championship in strategy and business management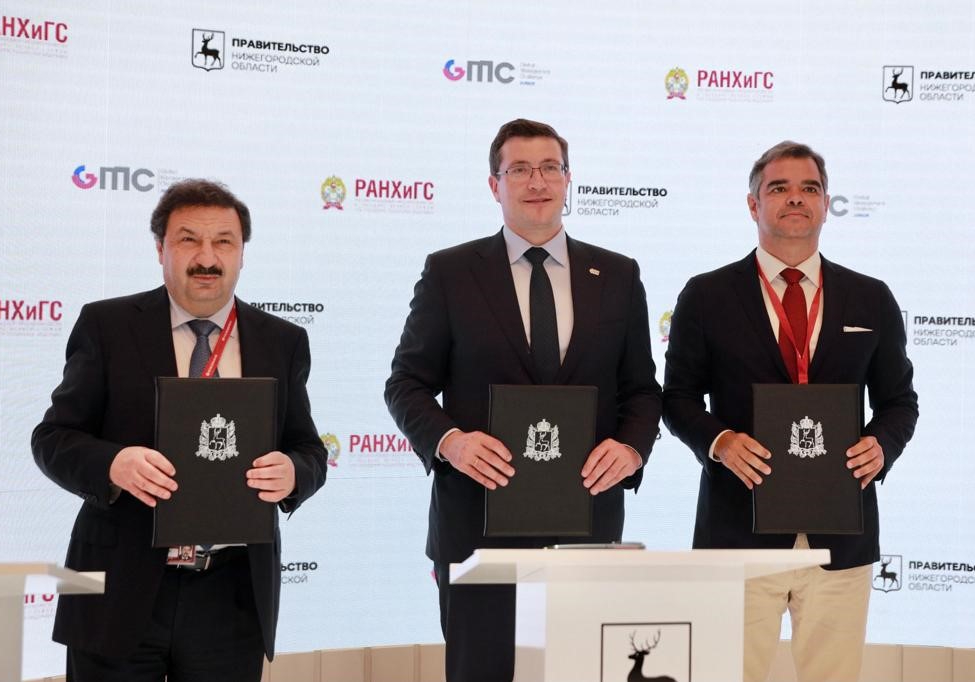 The finals of one of the most prestigious international management championships, the Global Management Challenge (GMC), will be held in September 2021 in Nizhny Novgorod. The corresponding agreement at SPIEF-21 was signed by RANEPA Rector Vladimir Mau, GMC Executive Director Joao Henriques and Governor of the Nizhny Novgorod Region Gleb Nikitin.
Global Management Challenge is a large-scale interactive educational program based on an integrated computer training model (business simulator) and simulating the management of a manufacturing company in the context of global competition in the world market. The championship was founded in Portugal in 1980, during which time more than 750 thousand people took part in it. More than 30 thousand participants compete for the title of the world's best management team every year. The Russian national team won six world finals of the Global Management Challenge, confirming the high quality of Russian business education.
The Presidential Academy has been the organizer of the all-Russian stage of the championship since 2006. The event is supported by the Agency for Strategic Initiatives (ASI). In Russia, the Global Management Challenge is held as a system of multilevel competitions - university, corporate and regional championships are held. The winners fight to win the national final. The largest university championship is held at the RANEPA. Up to 2,000 students and teachers, united in 500 teams, take part in it annually.
Every year, about 7,000 young professionals and students compete to achieve the highest investment attractiveness of their virtual companies. According to the rules of the competition, victory gives the winning country the priority right to host the final of the championship on its territory. The world finals of the Global Management Challenge have been held in Russia three times already. For the first time - in 2010 in Khanty-Mansiysk, then - in Sochi in 2014 and Yekaterinburg in September 2019. This year it was decided to hold the national and world finals of the championship in Nizhny Novgorod.
Within the framework of SPIEF-2021, RANEPA and the Nizhny Novgorod Region also signed a bilateral agreement on cooperation in assessing the competence level of the current regional managers and testing in Nizhny Novgorod the practices of transforming public administration, which can later be scaled up and applied throughout the country.